Search results
Bake Shop - Multigrain Loaf 5/8 Slice, 600 Gram, $3.99
This Multigrain bread is made with 100% Canadian Wheat and grains that include flaxseed, rye, barley, sunflower, sesame seeds and oats. It is an excellent source of fibre.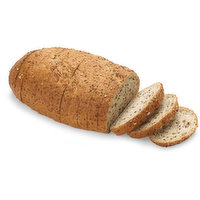 Bake Shop - Multigrain Loaf 5/8 Slice, 600 Gram
Open product description
$3.99
was $4.99
$0.67/100g
Can't find what you're looking for?